If you are a new uncle, it can be easy to feel a lack of confidence in your new role. It's intimidating to be responsible for participating in the raising of new lives. There's literally no training for it, it's all on the job, learning by doing and making mistakes. On particularly rough days, it's important to remember that you are doing your best and there are definitely uncles out there that are worse than you.
Here are some movie examples of Uncles you are already better than:
Scar from The Lion King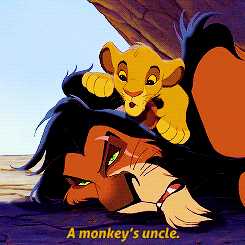 If you haven't murdered your sibling to overthrow a kingdom and seat yourself as king, you are already doing better than Scar. If you haven't tried to have your small charges murdered by hyenas, you can start congratulating yourself any time now!
Uncle Scrooge from Ducktales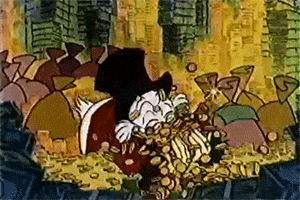 While ultimately he softened, Uncle Scrooge did not start out to be a very sympathetic character. He was greedy and unpleasant. Generous writers and illustrators shaped him into a more likeable person, but Uncle Scrooge didn't start off being a very good uncle and he needed help to get where he needed to be.
Uncle Frank from Home Alone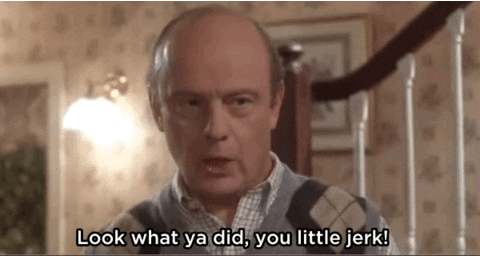 The Uncle on Home Alone was a pretty big jerk himself. He wasn't nice to Kevin and he didn't notice he was missing either. If you didn't leave your niece or nephew in a different country or call them names, you are further ahead than this unlikable dude.
Uncle Lewis from National Lampoon's Christmas Vacation
Uncle Lewis is your classic "too old to give a crap" uncle, living his best life (which is definitely not YOUR best life, with his stogies and lighting the whole damn house on fire). The guy will happily outlast a nuclear apocalypse, laughing at everyone who doesn't make it along the way. He is way worse than you.
Being an uncle is a rite of passage and you might feel unprepared. Rest assured, you easily surpass these fellows on the sliding scale of Uncle awesome and you will find your footing in time. The fact that you're even worried about it shows you care, and that's all your niece or nephew truly needs.